Sweet Child O Mine
Free Guitar Pro Tab
This tab is for the Intro to Sweet Child O Mine by Guns 'N Roses. This song is from the "Appetite for Destruction" album, released in 1987. It was the first number one single for the band. The Intro riff featured in this tab was voted number one riff of all time by the readers of Total Guitar magazine.
Here is the tab--Have Fun!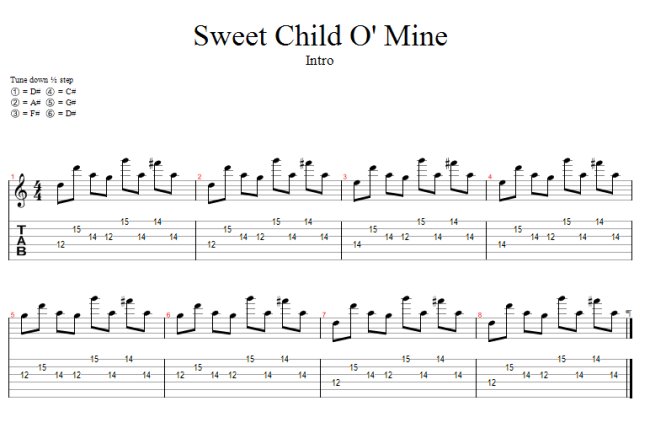 If you would like to make a small donation to keep these tabs free, it will be appreciated!
Link To This Site!
Leave "Sweet Child O Mine" and Go To Free Guitar Licks Home