Purple Haze
Free Guitar Pro Tab
Looking for Free Guitar Licks?
This tab is for the introduction of Purple Haze by Jimi Hendix. The Jimi Hendrix Experience recorded this song in 1967. The song marked one of the first appearances of the "Hendrix" chord--actually a "Pressed 9" chord--containing both a major and minor third. It is also well known for the "tri-tone" interval in the introduction.
Here is the tab: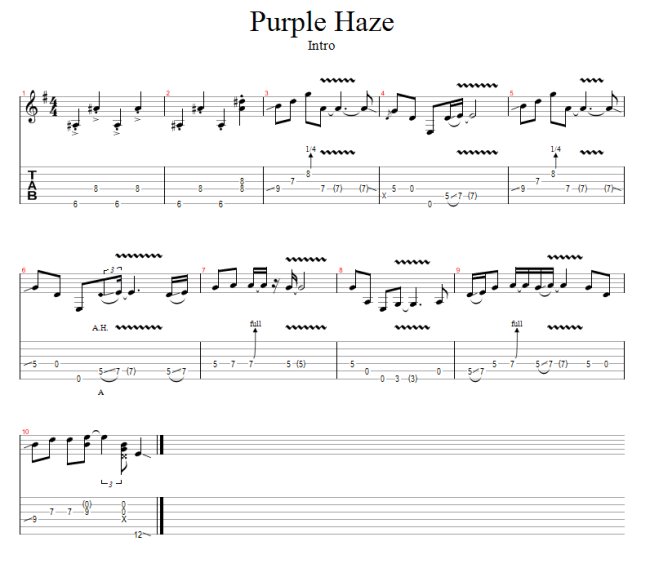 If you would like to make a small donation to keep these tabs free, it will be appreciated!
Link To This Site!


Leave "Purple Haze" and Go To Free Guitar Licks Home