Little Wing
Jimi Hendrix
This is Little Wing by Jimi Hendrix. The tab is for the intro only.
About This Song It was first recorded by the Jimi Hendrix Experience on their 1967 album "Axis: Bold as Love". Part of the unique sound is due to the fact that the guitar was put through through the Leslie speaker of an organ. The song is It is ranked #366 on Rolling Stone magazine's list of "the 500 Greatest Songs of All Time".

Remember that this song uses the Eb tuning (Eb Ab Db Gb Bb Eb). Click on the right arrow of the player to hear it. Click on the image for a printable PDF version.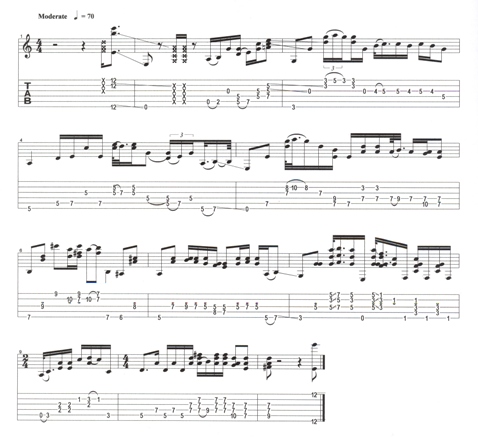 Do you have trouble learning your favorite licks and solos? The best way I know to learn them is to SLOW THEM DOWN! The program that I use to teach my students is called RiffMaster Pro. With this program, you can slow down ANY guitar lick or solo without changing the pitch.
Want More Free Guitar Tabs?
Leave "Little Wing" and Go to "Free Guitar Resources"