Last Train Home




Lost Prophets



This is Last Train Home by Lost Prophets. The tab is for the intro only.
About This Song This song was the second single from "Start Something", the second album by the Lost Prophets. It was released in 2004 and became the most successful song on the rock charts from this album.
Remember this one is on Drop D" tuning (D A D G B E) Click on the image for a printable PDF version. Click on the right arrow of the player to hear it. I have just included the opening lead and rhythm guitar parts in this tab.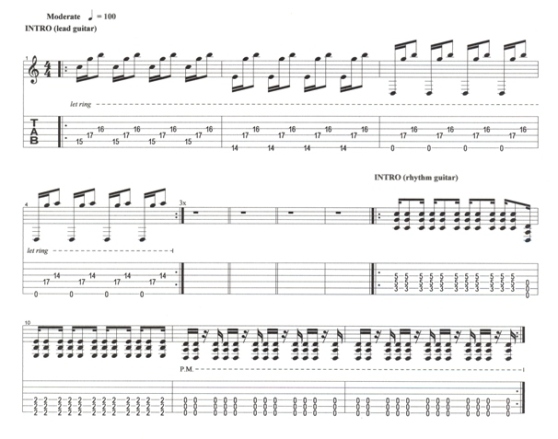 Want more free guitar tabs?
If you need help with learning your favorite licks and solos, one of the best ways I know is to SLOW IT DOWN! The program that I use to teach my students is called RiffMaster Pro.To learn more about this program, Click Here!

Leave "Last Train Home" and Go to "Free Guitar Resources"